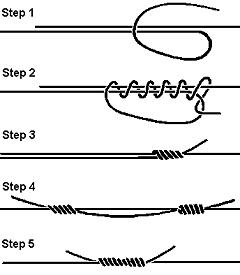 1. Overlap the two lines for about six inches.
2. Using one end, form a circle that overlies both lines.
3. Pass the end six times around the two lines.
4. Pull the end tight to draw the knot up into shape.
5. Repeat the process using the end of the other line.

6. Pull both lines to slide the two knots together.



*Line to line or line to leader knot